Did you know some of the benefits of procrasting is fostering creativity and allows us to be more original?
Adam Grant, american psychologist, shows us a very positive side of procrasting. Find out the advantages of one of the worst reputation habits.

What is procrastinate and how does it make me more original?
Despite the fact that the traditional motto that has always been instilled in us is "Do not put off till tomorrow what you can do today", procrastination has many positive aspects when making decisions. New studies indicate that procrastinating is not always bad. Even, they say that acting quickly can be as counterproductive as leaving tasks for the last moment. Knowing the benefits makes us more efficient when consciously postponing or to resist taking action quickly. That is why we share this video in which Adam Grant, a renowned American organizational psychologist, develops in depth the advantages of conscious procrastination:
Let's take a couple of examples: We usually respond emails immediately instead of taking a reasonable amount of time to think about the answer. Many times we pay debts as soon as we receive the invoices, ceasing to receive interest in the bank. These actions can be catastrophic; One of the great benefits of procrastinating is that during the time that passes between the need to do something and really do it, creativity and invention are encouraged. If what we are looking for is to be more efficient professionally, it is advisable that we change the focus and begin to think before acting. Companys are looking for talent, dynamic skills and original workers. But … How do we know if we are original? And even more important, how can we achieve it?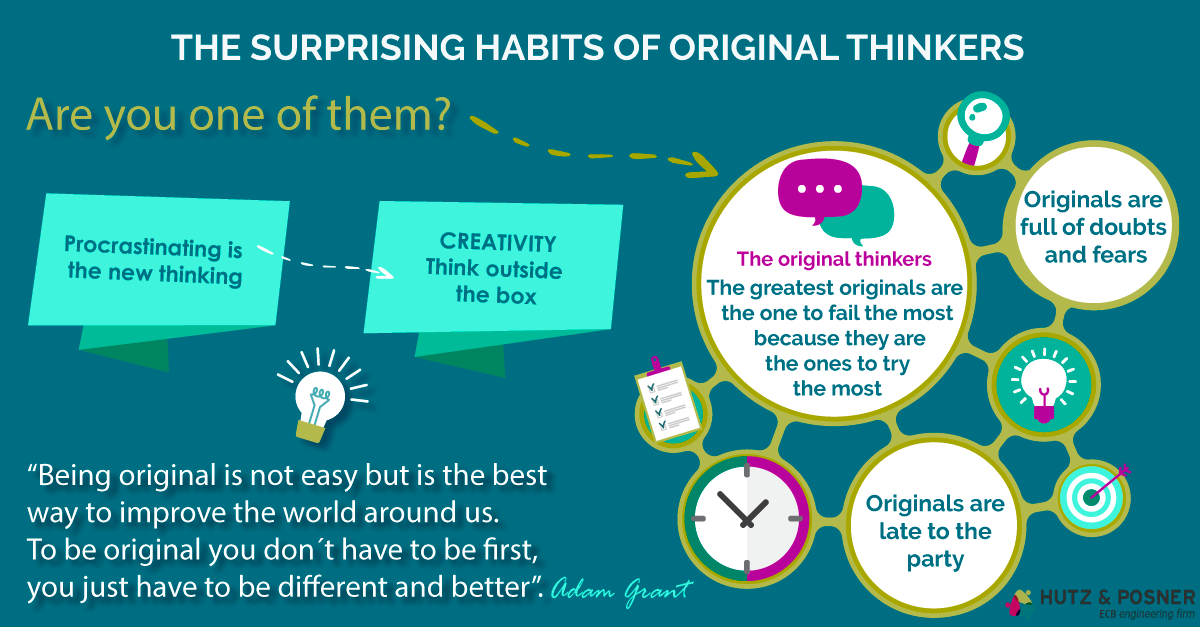 "Being original is not easy, but it is definitely the best way to improve the world around us," Adam Grant
Do not stop watching this video where you can get to know three amazing habits of original people, how to accept failure and be late for parties. And for infographic lovers, here we leave one with the basic concepts of procrasting recommended by the famous organizational psychologist